Enjoying our beautiful house in the Ricote valley
Hi there, & nbsp; this is just to say a big thank you for all the help we have received from everyone at & nbsp; Houses of Spain / Real Homes in Real Spain, in Blanca. The standard of work done on our house is excellent, and knowing that it is all done legally is very important. The whole team have been very helpful when we have requested anything to be done, especially when we are calling from Scotland. Nothing seems to be a problem and requests are always with very professionally. So once again thank you Alvaro, Tracey and Marina. (And not forgetting our builder Antonio). From Allan and Shuna Webster, Invergordon, Scotland.
To Tracey, Alvero and Marina we would both like to thank you all for helping us find our dream home in Spain. You have all been so kind and helpful and nothing has been a problem. You helped us with a great builder who did an excellent job and Marina thank you for putting up with all our questions.

Regards Tricia & Peter
Mike & Pauline from Beverley, Yorkshire
Thanks again to you guys for all your help. We've had a great time here in our lovely new holiday home set in lemon groves and are sorry to have to go back today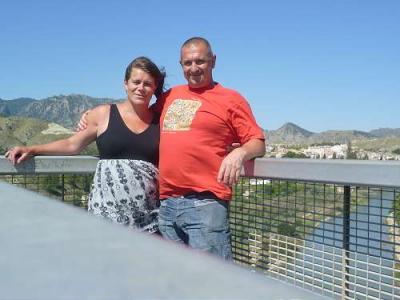 Enjoying their place in the sun
Dear Tracey and Alvaro, We just wanted to thank you for all of your help with the purchase of our Spanish home.Your consideration and unrelenting support for all of our needs to overcome legalities, banking, language barriers, maintenance and even utilities has been invaluable – we really couldn't have done it without you! Thank you for making our dream come true.

Yours, Andreas and Tandy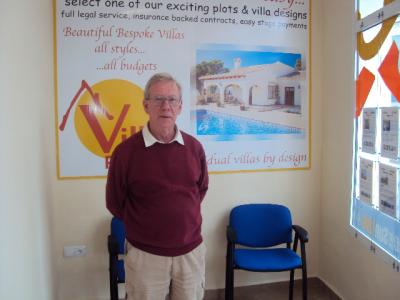 Welcoming John to the Ricote Valley
Looking forward to moving into his character country house just as soon as the builders have finished modernizing it a little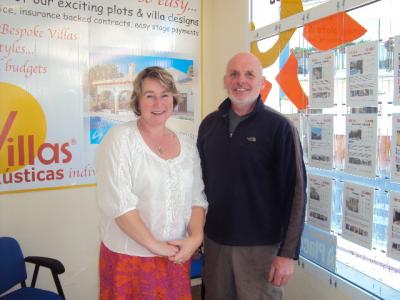 Enjoying life in the Ricote Valley
Thank you to Alvaro, Marina & Tracey for a first class service, you are trustworthy, honest and open, good communicators, and respect clients plans always faithfully represented.
Welcoming Sir Bib to his wonderful new home in the Ricote Valle
I would like to thank Casas de España for finding me a place in the sun here in the beautiful Ricote valley.
Kind regards
Bib
Relocation to Blanca, Spain
We would
like to thank Alvaro, Tracey and Marina, for their constant support and help in
our relocation to Blanca Spain.
Nothing has been too much trouble, we would not hesitate to recommend this
professional company.
Regards
Tracey & David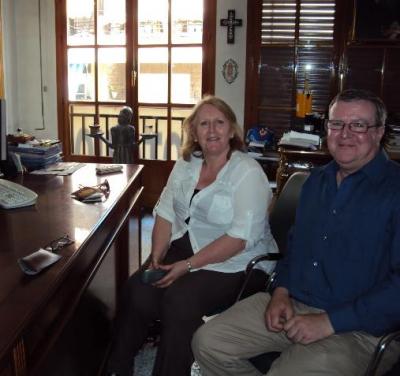 Happy to be in the Ricote Valley
Many thanks to Real Homes in Real Spain for finding our lovely home in Blanca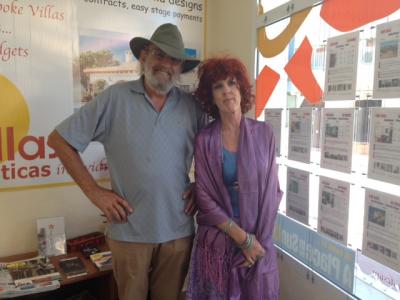 Welcome Rud & Kitty to your wonderful home in the Ricote Valley
Big thank you to Alvaro, Tracey, Patrick & Marina for making all the arrangements so quickly, we are absolutely delighted with our new farm in the Ricote valley.
Ruud & Kitty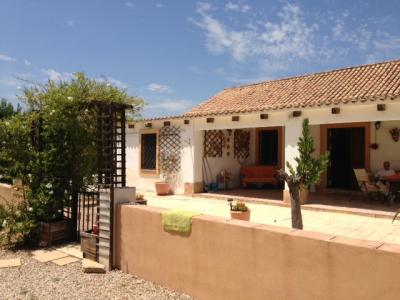 Gurik & Alain found their place in the Ricote Valley
Dear Alvaro, Tracey and Marina,

Yesterday, we left the Segura valley with pain in the heart and arrived safely in Belgium, after 2 beautiful weeks in Cieza.
After a week of cleaning and rearranging, we got the feeling that at last it became really our own house. Who could predict that some months ago!

We want to thank all of you for your very kind, helpful and professional assistance.

We look forward to our next holidays in may and to see you all back, thanks again for everything!

Kind regards
Gurik and Alain