Many thanks Alvaro, Tracey and Marina for making my home purchase in Blanca so simple and stress free. Very friendly, extremely efficient, the go to estate agent for all property in the Valley de Ricote
Thank you Real Homes in Real Spain for finding us our farm in the Ricote Valley, supporting us throughout the moderization and your continued support in all other related matters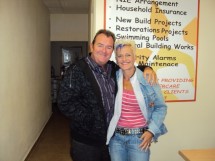 Ray and Christine of Mungo Jerry, Paul Young, Culture Club (to name a few) fame, starting their search for a place in the sun here with us in the beautiful Ricote Valley, visit their web site at www.obsessionduo.com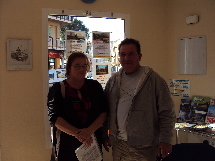 Jose, Fiona and kids from...: Thank You
Thanks to all at Real Homes for helping us, at last, to find our lovely villa here, and for their continued help and support in all aspects of our new life in Spain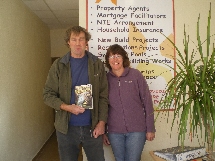 John and Karen From Notti...
Popped into the office to pick up their signed copy of "Murcia Exposed" said that the Spanish breeze and sunshine was much better than the snow and hurricanes currently in the UK!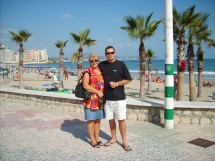 Kim and Steve from London
Say that three years on they are still discovering Spain. "We love our home here in the Ricote Valley, and also love to go off exploring other areas. Alvaro & Tracey are always here for us and have become lovely friends"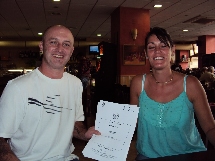 John and Claire from Esse...
Celebrating the completion of the purchase of their property and just wanted to say how easy it was with Real Homes, especially since friends had told them what had happened to them with other less professional agents, they are now looking forward to coming back soon with their 3 kids, to start their new life in sunny Spain very soon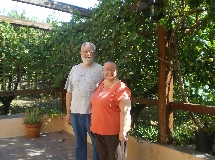 Pam and Roy from the Midlands
"...nestled amongst the citrus groves of Blanca is our beautiful "Real Spain" winter holiday home that has already put new sunshine into our autumn years!"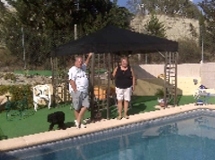 Terry and Sandra from the...
enjoying the winter sunshine around their pool said....."Alvaro & Tracey found us our lovely villa back in2006 well under the budget that we thought we would have to pay. They are always here for us, always on hand should we need anything which was a great help and is very reassuring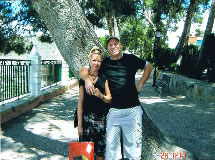 "We bought our lovely town house in Blanca 3 years ago with the very helpful assistance of Tracey & Alvaro and have been very happy & contented ever since. They both made things so much easier for us in every conceivable way. We were impressed with their professionalism and very warm friendly service enabling us to feel at home living abroad.

Their wide range of knowledge gave us confidence, nothing is ever too much trouble for them"