Murcia region, where your sense of taste wants to stay and live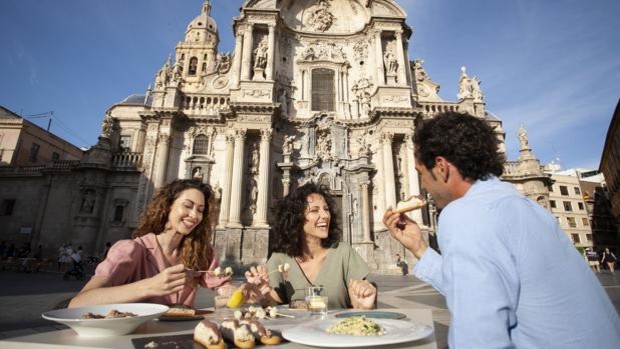 25 Nov 2021
Surely you already know that this year the Region of Murcia is the Spanish Capital of Gastronomy, but this goes far beyond a title. It's the push you need to plan as soon as possible your getaway to this Mediterranean destination with 1,001 flavors and plans for all tastes: culture, nature, coast ... You just have to choose or, if you prefer, you can also do it all.

Let yourself be fascinated by a privileged climate 365 days a year that invites you to live on the street with the sun as a faithful ally.
As a tip, bring out your most 'foodie' side, discover what 'tapas' consists of and practice it outdoors. You will love to nibble on a little of everything and leave nothing untouched.
More info:https://www.abc.es/viajar/dest...
Share