Summer in the Ricote Valley, enjoy with us.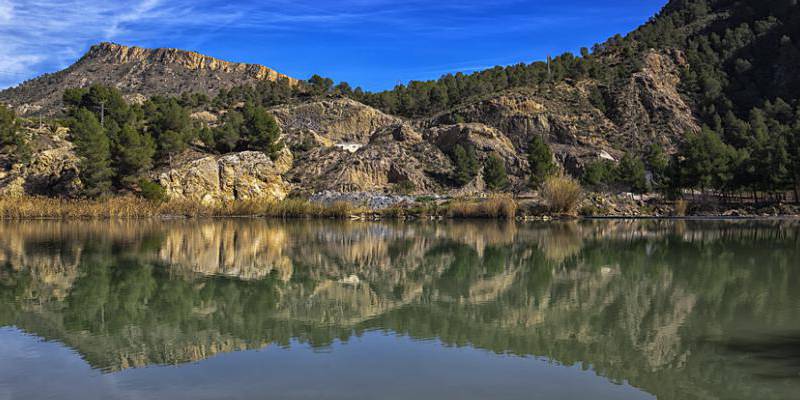 13 Jun 2019
What to do in summer? Where to go on vacation ? Do not doubt it, the answer is the Ricote Valley. Here you will find all kinds of activities to enjoy. if what you want is a holiday full of rhythm. If, on the other hand you are in need of a break surrounded by peace, light and relax, this is also your place.
The fabulous Segura River runs through the entire Ricote Valley, bordering its mountains and picturesque villages will be the stage where you can enjoy a host of aquatic activities by the hand of instructors and specialists that will ensure your enjoyment.
If you are passionate about nature, you can put your passion into practice on our hiking trails, in groups or privately, taking you around historic sites of incalculable beauty, see birds of prey and eilf animals in freedom, the fantastic lake of Blanca, the vega of the Segura River, our mountains framed within regional parks, etc.
The History that surrounds the Ricote Valley will also be at hand. You can visit prehistoric archaeological sites in the caves with cave paintings of Cieza, visit the largest Arab city in Europe and its museum. Travel in time next to the incredible water wheels of Abarán, which is still in operation irrigating the spectacular orchards. You can dream of seeing the Castle in Blanca and its beautiful city and rest a day in the termal Roman spa hot springs of Archena or Fortuna.
I also encourage you to enjoy a cold beer and a Spanish tapa on one of our terraces, you will feel like one of the family and you wont want to leave.
Do not think about it, come and enjoy where the sun lives, where the smile will be drawn on your face, where the music will take on another meaning in your ears, because you are in the Ricote Valley, your home.
Image gallery
Share